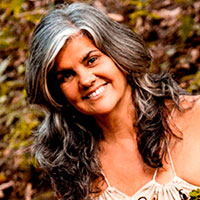 Débora Nunes
University professor and writer. Founder and coordinator of the Integral Ecology School (Escola de Sustentabilidade Integral). Her joy lies in leading a team of wonderful people who are dedicated to helping others transform themselves to transform the world.
Camilla Barros
Permaculture gardener, yoga teacher and community coordinator for educational projects. She assists the general pedagogical co-ordination of ESI and co-coordinates ESI France. Her joy lies in practising love and devotion "in action", placing herself as a channel in service of the common good.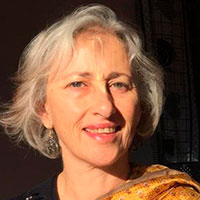 Diana Manneh
Coach, group facilitator, and coordinator of the Integral Ecology School in France. Her joy lies in accompanying teams to live well together; creatively, in collaboration, and integrating the 4 intelligences.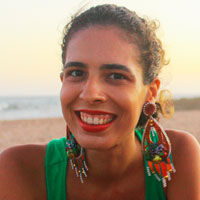 Lays Britto
Architect and passionate about art and astrology. Lays has been collaborating in multiple roles within the Integral Ecology School since 2016. Her joy lies in being whole and partial, co-constructing and sharing the transition journey with lovely people!
Ruby Collins
Aspiring student of Life. She is actively participating in ESI's offerings in French and English and is helping with the development of the School in English. Her joy lies in cultivating homecoming to our deep inner being and reconnecting to the universal Truth.
Ciro Sales
Actor, producer and cultural manager. Ciro collaborates with ESI in the production of audio-visual content and in its management planning. His joy lies in seeking ways to transform the world through art and searching for coherence between values, intentions, and attitudes.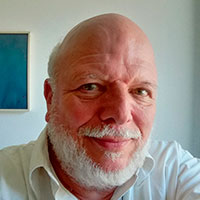 Christophe Kaufmann
Retired psychiatrist and psychotherapist. He loves getting involved in projects that support the future like ESI, leaving his comfort zone, participating in creations of the collective intelligence, cultivating spirituality, confidence, engagement, and cooperation to evolve together towards more coherence.
Laurence Allou
Retired, passionate about alternative medicine, especially reflexology which she practices herself. She participates in the pedagogical coordination of ESI in France. Her joy is to feel accompanied as she walks her inner path towards herself, by a group of joyful people who move forward with wide open hearts.